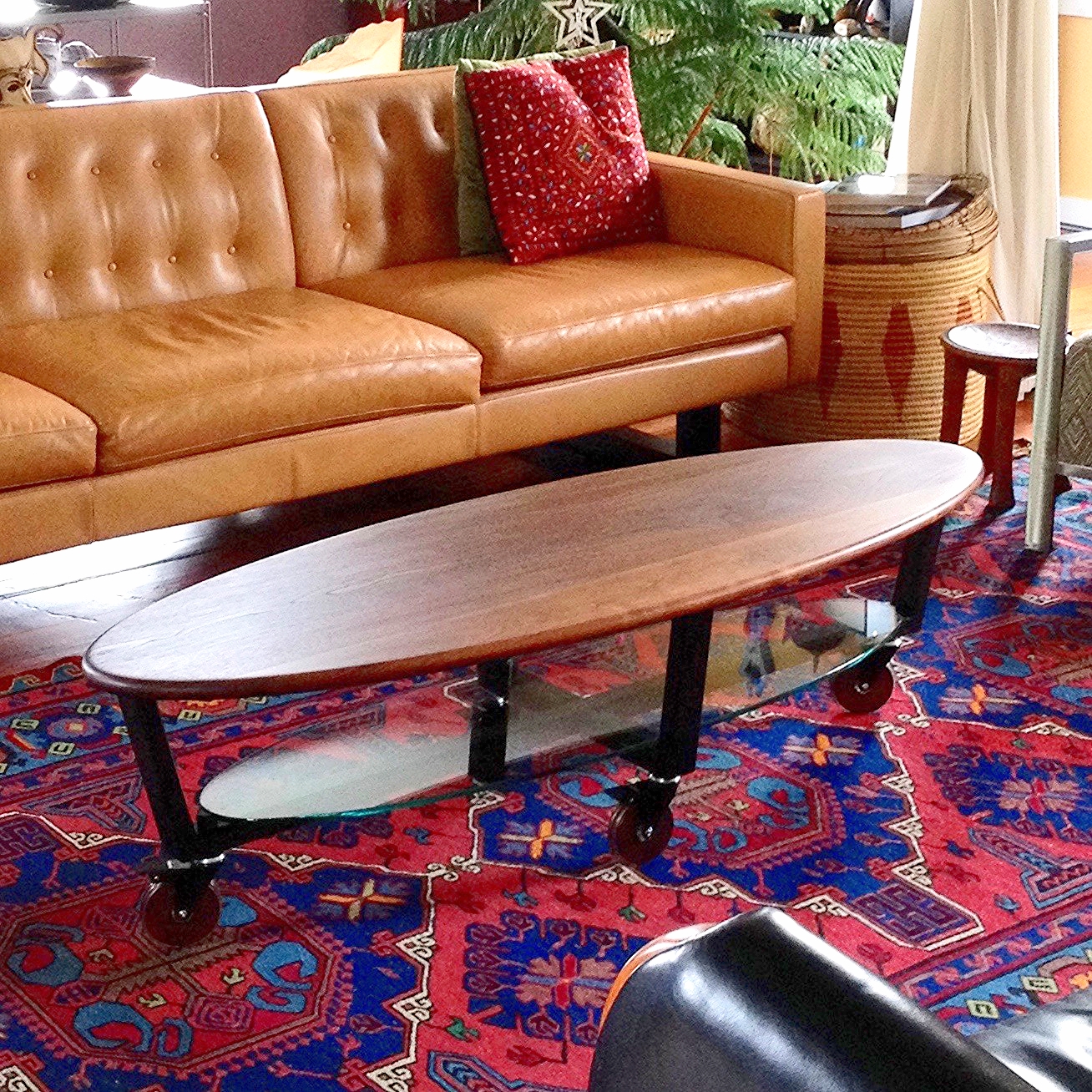 The Urban coffee table was commissioned by a family of artists in Frederick, MD, who redesigned a historic school building into a beautiful home with studio spaces for ceramic and textile arts.
This industrial modern design features an elliptical walnut top and matching elliptical glass shelf on an ebony stained frame with walnut casters.
The dimensions shown are 55"w x 20"d x 15" h. This design can be modified for a custom fit.