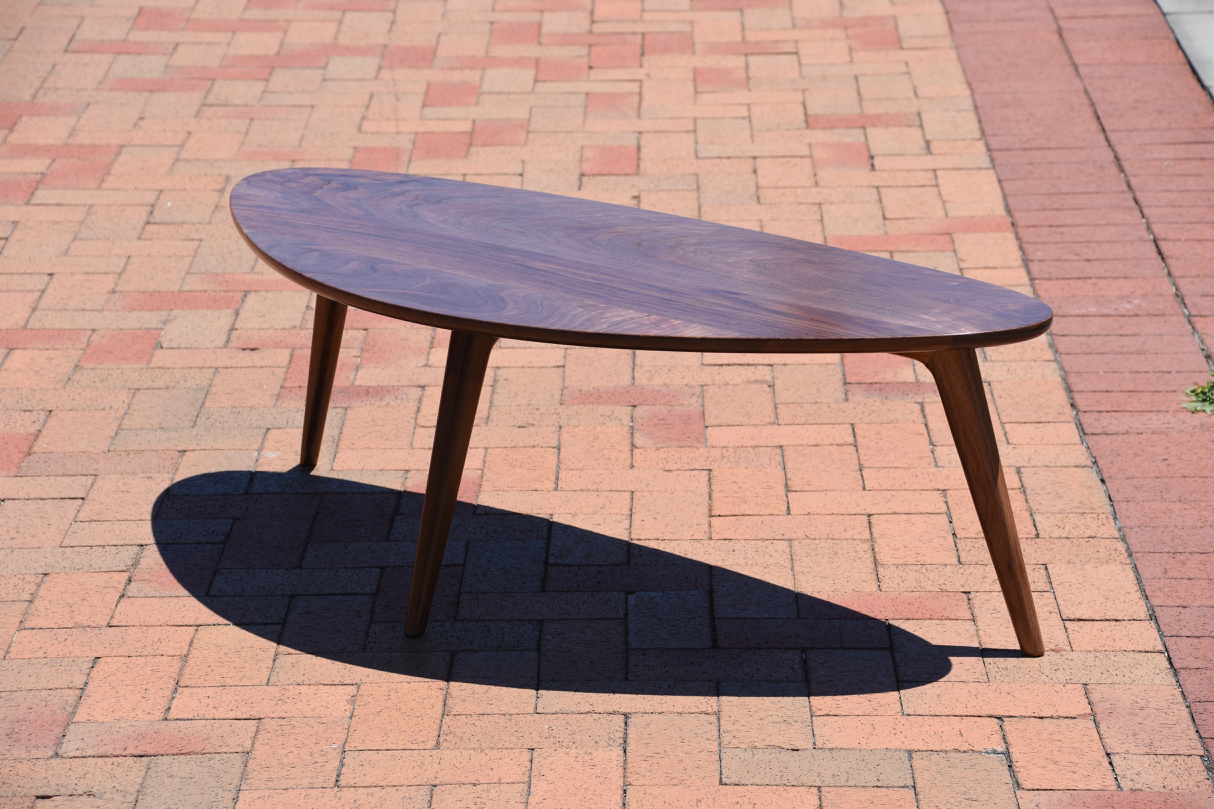 Oliver is an organic triangular piece that can be crafted as a coffee table and as an end table.
The Oliver tables are made of solid walnut. They feature mortise and tenon joinery, and finely sculpted legs. The tables are hand rubbed with a natural oil and wax finish.
Coffee table dimensions are 48"w x 21"d x 16"h.
End table dimensions are 26"w x 22"d x 22"h.
This design can be modified for a custom fit.