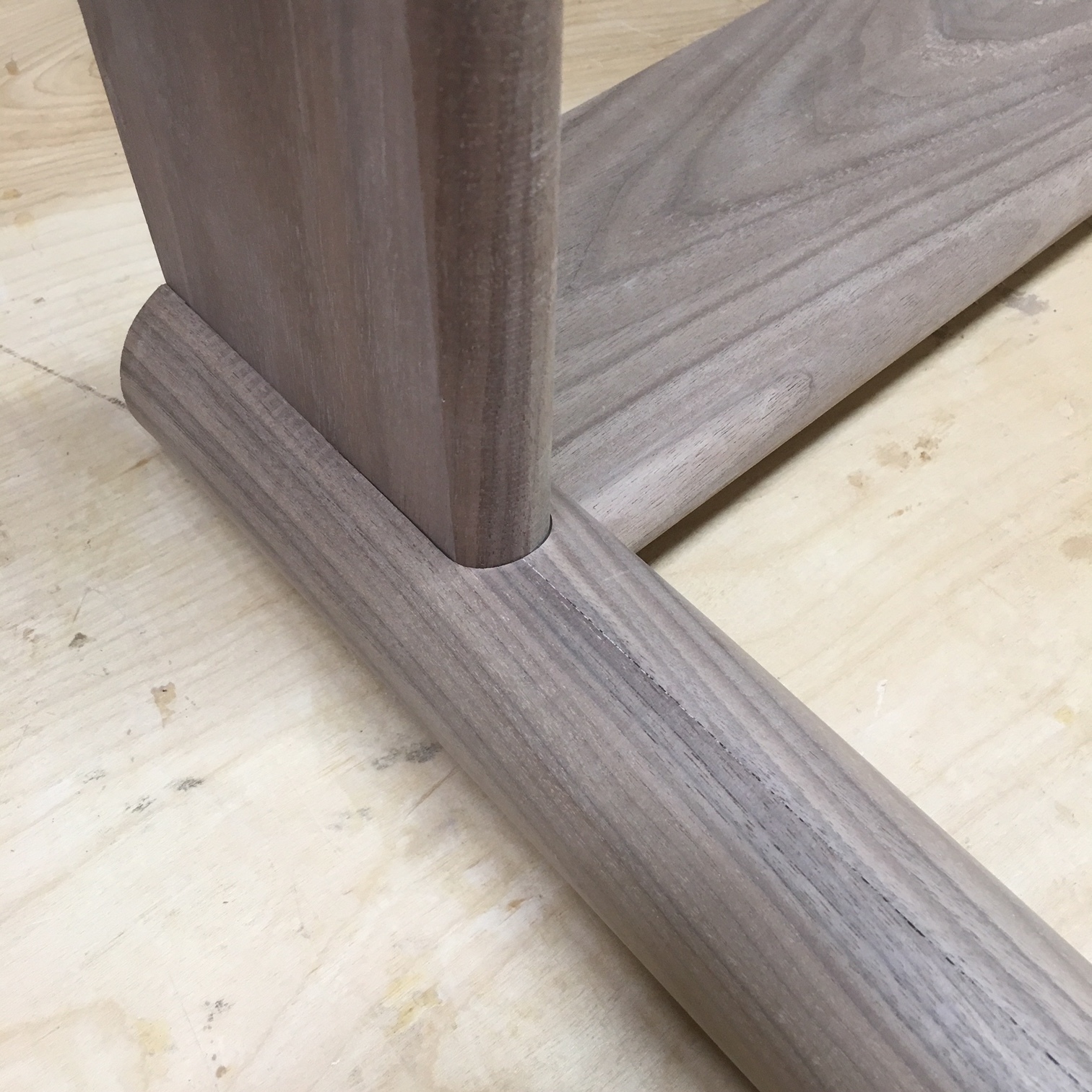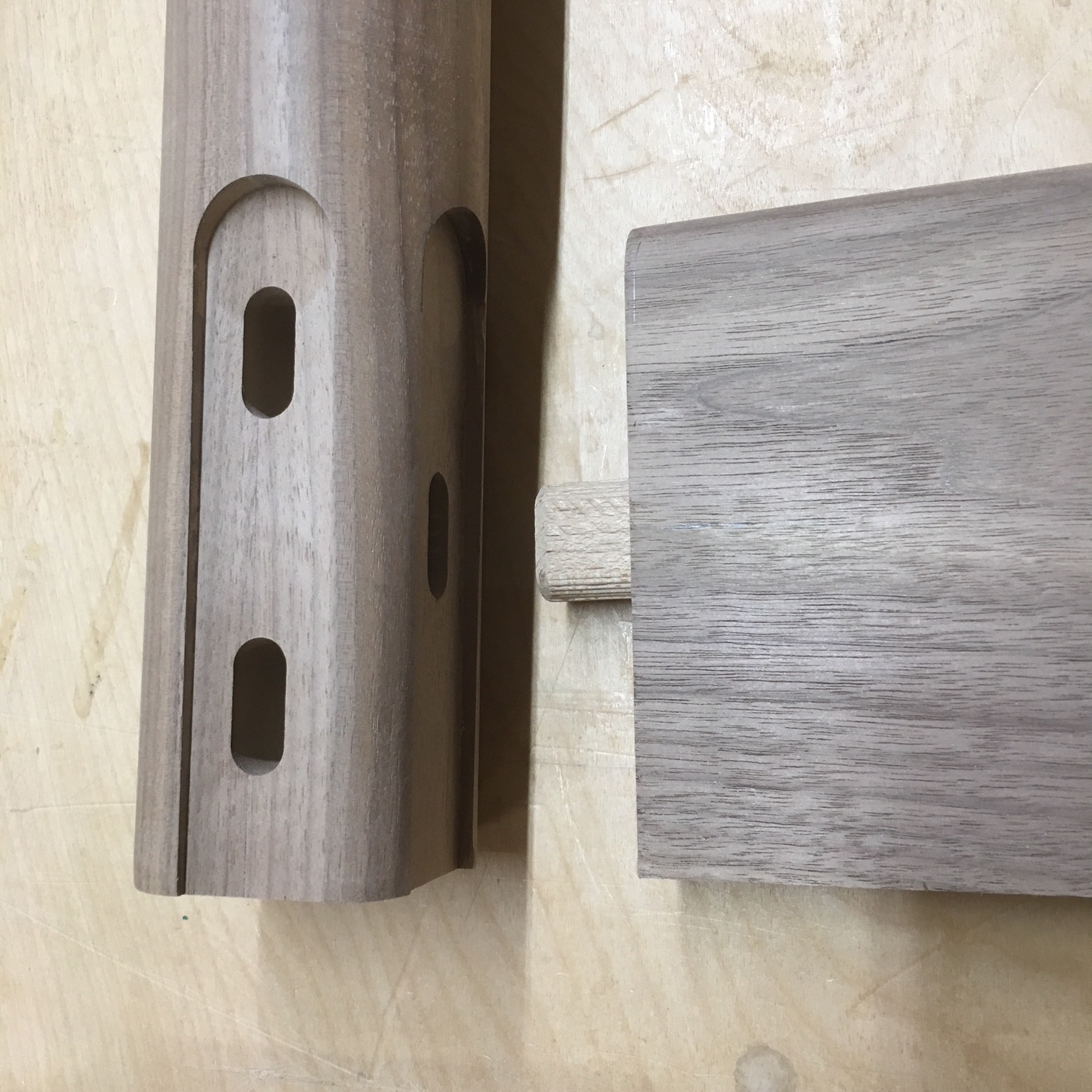 The Karina table base was designed for a client in Manhattan who needed a custom-crafted base to support a unique marble top. His home was designed in an eclectic sophisticated style, with the dining area as a focal point for frequent entertaining.
The table features a unique recess with half-lap horizontal ribs which overlap the side rails for a very Danish look.
The table base is solid walnut with a hand rubbed oil finish.
The dimensions shown are 75"w x 30"d x 30"h. This table can be modified for a custom fit.
With all table bases, clients source and procure the marble or stone top separately, according to exact drawings Mark provides.