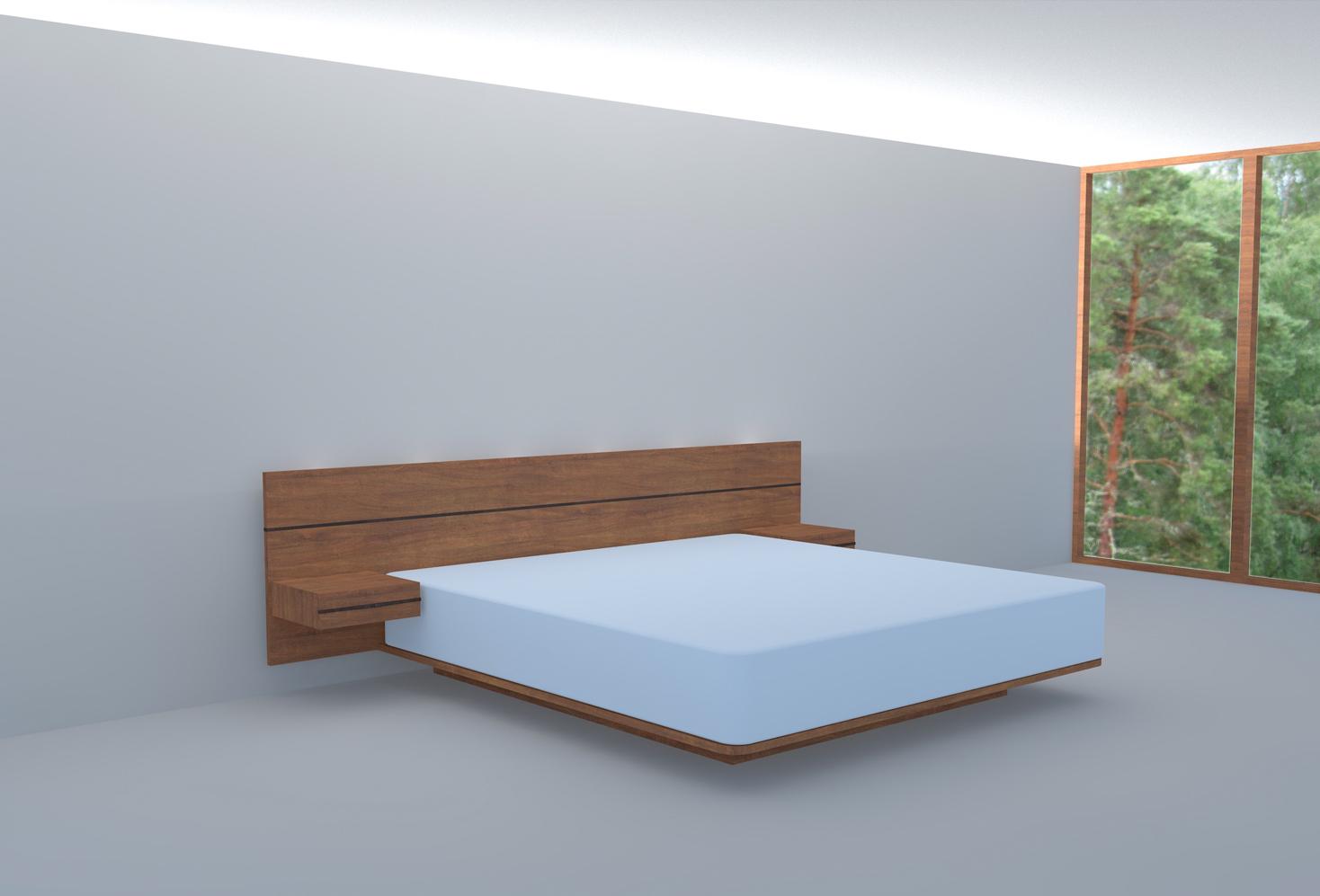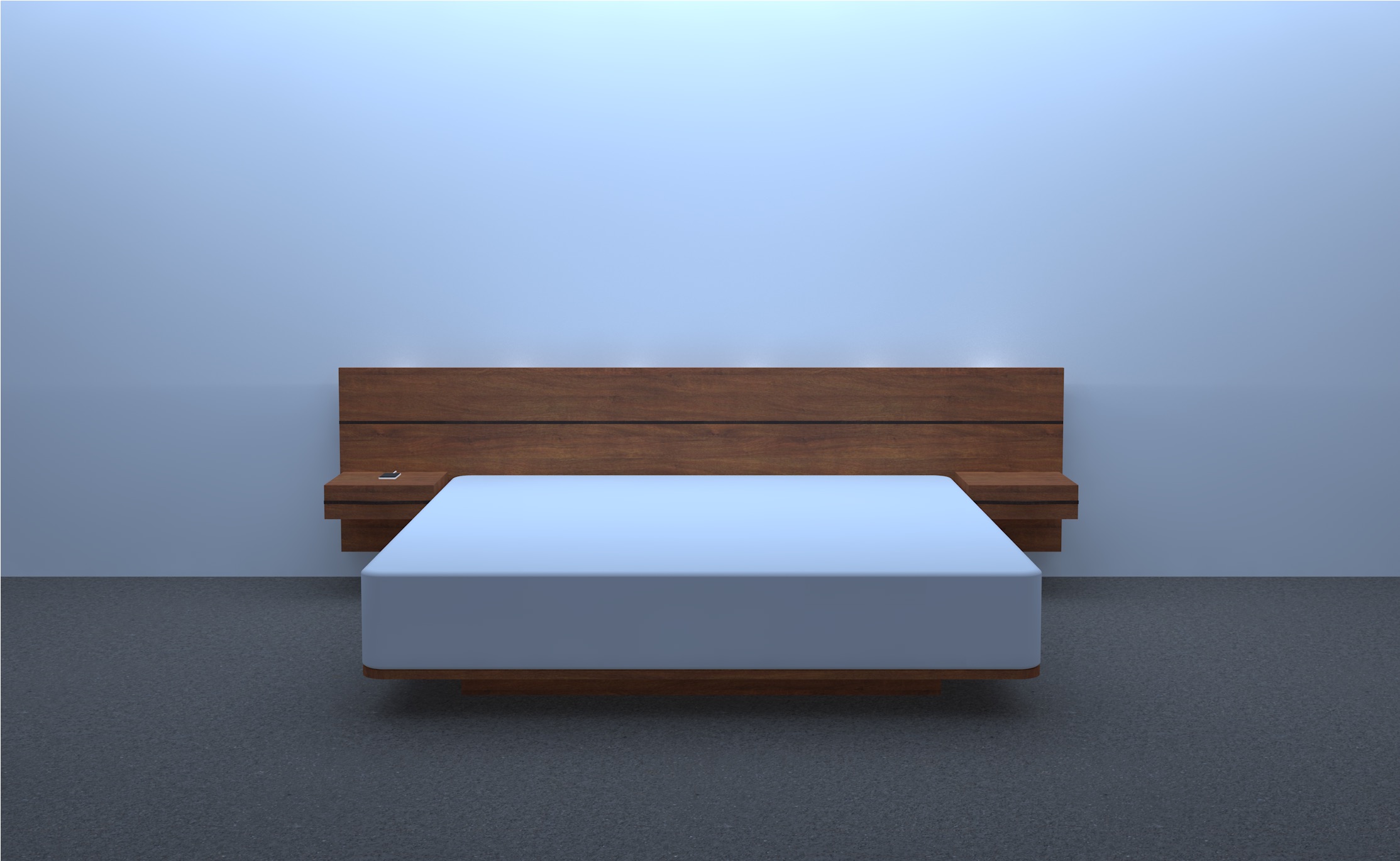 The Drift Bed was commissioned by the director of a local visual arts center.
Drift features a floating head board with attached bedside tables. The headboard incorporates hidden wire management and can be backlit for a dramatic effect.
The Drift Bed is crafted from walnut. The stripe and drawer pull are inlaid ebony.